I began coaching and teaching movement capabilities in 1980 when I was 12 years old, in my role as a junior gymnastics coach. My passion for teaching people how to better move their bodies has not waned over the years; rather it has grown and developed into a successful small business 'Strength and Mobility' that I currently manage as a sole trader.  Some of my favourite things are spending time with my husband Dave at the coast, listening to music, and following my footy team the Canberra Raiders!
I have enormous enthusiasm for helping people to achieve improvements in their movement and strength goals and believe passionately in exercise as a positive activity for physical and emotional health. The specific services I provide include:
Instruction and coaching in a variety of functional strength training styles including gymnastic strength training, bodyweight training, and fundamental movements;
Instruction and coaching in a variety of stretching, mobility training, and flexibility techniques including stretch therapy, kinstretch, and functional range conditioning;
Careful assessment and analysis of movement patterns, and the targeted application of stretching and strengthening techniques to improve form and function;
Personalised written programs; and
Group strength and mobility training.
I currently teach/coach over 20 Strength and Mobility and Stretch Therapy classes per week; at my studio in the central Canberra suburb of Bruce. In addition to teaching regular classes, I work with a broad variety of private clients including small family groups and those undergoing rehabilitation post injury or accident.
I also work with professional clubs and have been fortunate to work with some amazing athletes throughout my career, including working with the Canberra Raiders since 2011. I worked with the Canberra Capitals (season 2011-2012), and AIS Swimmers (2011-2013). In 2016 and 2018 I worked with an amazing group of female lifters: 'The Barbelle Club', at the AIS for their inaugural and follow-up strength camps. I work with children too, and currently provide strength and mobility coaching services to junior martial arts athletes, dancers, and gymnasts.
My corporate and academia work has seen me teaching posture, stretching and balance activities for groups of office workers at the Clean Energy Regulator and the Governor General's House, PhD students at the Australian National University, and high school students at Radford College.
I also hold a Diploma in Information Technology and a Certificate 4 in Training and Assessment, and recently finished almost 10 years of part time work as the Senior Learning and Capability Development Consultant for the Canberra based ICT company archTIS. I am still closely associated with Southern Canberra Gymnastics Club, where I was the Head Coach from 1988 > 1995. During that time I was privileged to coach female artistic gymnasts who represented Australia and the ACT.
I hold a Bachelor of Applied Science in Sports Science, an Advanced Diploma in Health Science (Soft Tissue Therapies) and a Diploma of Remedial Massage. I am currently studying at the University of Canberra, and am completing a degree in Exercise Physiology and Rehabilitation. I am a Level 1 Strength and Conditioning Coach, and am a qualified Stretch Practitioner, Senior Stretch Teacher and Monkey Gym Teacher. I am a certified KinStretch Instructor and Functional Range Conditioning Mobility Specialist (FRCmS). I am a Level 1 Stick Mobility Instructor and co-teach Level 1 Stick Mobility courses with Ciel. I always hold current First Aid Certifications.
All of my qualifications, certifications, and relevant awards, are listed here. All are available on request.
2021, 2018, 2016 University of Canberra Dean's Excellence Awards for academic excellence
2021 Provide First Aid, Provide Cardiopulmonary Resuscitation, Provide Basic Emergency Life Support (current until 2024)
2020 Level 1 Kinstretch Certified Instructor
2020, 2019 Certified Functional Range Conditioning Mobility Specialist (FRCms)
2019 Stick Mobility Level 1 Certification
2017 Certificate 4 in Training and Assessment
2018, 2017, 2016, 2015, 2014, 2013, 2012, 2011 Stretch Therapy / Monkey Gym Workshops / Conferences
2017, 2013, 2012, 2011 Gymnastic Bodies Seminars
2015 Advanced Diploma of Heath Science (Soft-Tissue Therapy)
2015 Diploma of Remedial Massage
2015 Kinesio Taping 1/2
2014 Stretch Practitioner ™
2013 Certificate 4 in Massage Therapy Practice
2013 Senior Level 1 Member – Association of Massage Therapists (current until 2022)
2011 Level 1 Strength and Conditioning Coach (current until 2023)
2010 Strength and Flexibility (Monkey Gym ™) Teacher
2009 Stretch Therapy ™ Senior Teacher
2002 Diploma of Information Technology (User Support)
1989 Bachelor of Applied Science in Sports Studies
Other relevant experience and career highlights include:
2011 – Present Contractor to the Canberra Raiders
I have worked with the Canberra Raiders NRL and NSW Cup squads in a number of roles including: Mobility Conditioning, Core Conditioning using Gymnastics Strength Training methods and techniques, Recovery, and individual athlete conditioning and treatment. My ongoing work with the Raiders gives me the opportunity and privilege to coach a variety of professional and elite rugby league athletes, many of whom represent their state and country including Australia, England, New Zealand, Tonga, Fiji and Samoa.
2003 – 2013 Posture and Flexibility Senior Teacher, Monkey Gym Teacher
I worked with the creators of the Stretch Therapy (ST) and Monkey Gym systems: Kit Laughlin and Olivia Allnutt, for 10 years in Canberra. The ST system is recognised as a world leading stretching approach, and I have attained the level of Senior Stretch Teacher and Stretch Practitioner. I have undertaken many hundreds of hours of learning, workshops, and analysis in the ST system. I am featured in the 'Master the Squat' video series, and recently assisted at the 'ST for Performance' workshop in Sydney, March 2017.
1980 – 1995 Southern Canberra Gymnastics Club – Head Coach, Coach
I began coaching gymnastics in 1980 when I was 12 years old. By 15 I was coaching 25 hours per week, and at 20 I was promoted to the role of Head Coach. The Southern Canberra Gymnastics Club is one of Canberra's most successful gymnastics programs, growing from humble beginnings using school halls, to owning and operating a purpose-built center in Canberra's south. As Head Coach I managed 4 full-time and over 40 part-time coaches, and 1000 gymnasts. I was fortunate to experience many highlights during my gymnastics coaching career, including:
Building a permanent gymnastics facility which has since been extended twice;
Representing Australia as Level 9 Coach in 1988;
Representing the ACT as Level 7, 8, 9 or 10 Coach years 1988 – 1994;
Undertake the role of ACT Women's Artistic Gymnastic Technical Director years 1993 – 1997; and
Undertake the role of ACT Gymnastics Association President years 2003 – 2004.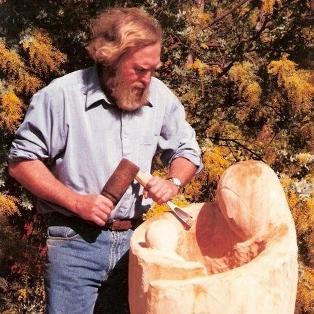 Pete Filmer
Sculptor
Posture and Flexibility classes have assisted me to recover my strength after an illness, and maintain a high quality of life. Merryn listens if I have difficulties in specific areas and provides target exercises when required. I recommend Merryn's classes to anyone who asks.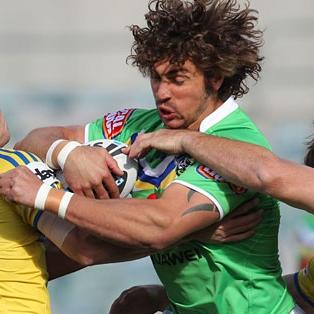 Tom Learoyd-Lahrs
Australia, NSW, Canberra Raiders
I have worked with Merryn for the last 3 years in the areas of stretching, strength, mobility and rehabilitation; and in addition to her broad knowledge and understanding of those areas she is also a very good instructor who is patient and caring with all her clients. I am particularly grateful for the extra attention she afforded me while I have been recovering from long term injuries and the genuine care and effort she put into help me recover quickly and strongly. I highly recommend Merryn. Regards Tommy.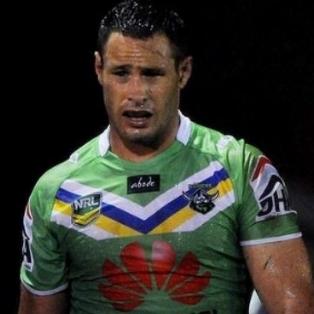 Brett White
Australia, NSW, Melbourne Storm Premiers, Canberra Raiders
I have worked with Merryn for the past 3 seasons to improve my flexibility and posture. I have found Merryn to be a key part in my rehabilitation from a knee reconstruction. Merryn has helped me get back on the field and playing with more confidence.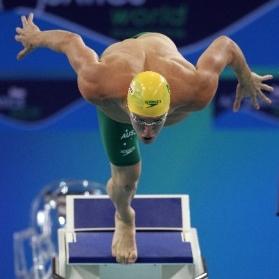 Tommaso D'Orsogna
Australian Olympic Games, Commonwealth Games and World Championships Swimmer
Dynamic flexibility is so important in my sport and Merryn does an amazing job of making her classes both relevant to our needs and enjoyable!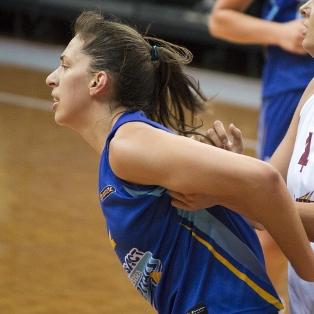 Marianna Tolo
Australian Opals, Canberra Capitals
I worked with Merryn to improve my strength, stretch and mobility while playing for the Canberra Capitals in 2011/12. She is a positive, bubbly person who motivated me to improve these areas, in and outside of our time together. I felt like the exercises she used were specific to my needs by addressing my strengths and weaknesses. The exercises are all adjustable to cater to any individuals needs. As a team I feel that we were all addressed individually, and the partner work was a really effective way of maximising time and energy. The areas I saw the biggest improvements in were in my hips, glutes and groin. This enabled me to stay injury free and running around on the basketball court freely.